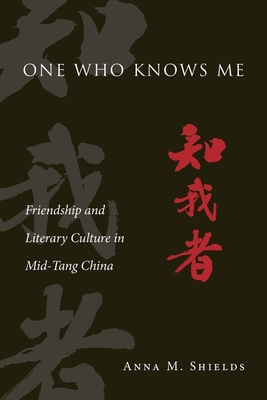 One Who Knows Me (Hardcover)
Friendship and Literary Culture in Mid-Tang China (Harvard-Yenching Institute Monograph #96)
Harvard University Press, 9780674504370, 425pp.
Publication Date: April 13, 2015
* Individual store prices may vary.
Description
The friendships of writers of the mid-Tang era (780s-820s)--between literary giants like Bai Juyi and Yuan Zhen, Han Yu and Meng Jiao, Liu Zongyuan and Liu Yuxi--became famous through the many texts they wrote to and about one another. What inspired mid-Tang literati to write about their friendships with such zeal? And how did these writings influence Tang literary culture more broadly? In One Who Knows Me, the first book to delve into friendship in medieval China, Anna M. Shields explores the literature of the mid-Tang to reveal the complex value its writers discovered in friendship--as a rewarding social practice, a rich literary topic, a way to negotiate literati identity, and a path toward self-understanding. Shields traces the evolution of the performance of friendship through a wide range of genres, including letters, prefaces, exchange poetry, and funerary texts, and interweaves elegant translations with close readings of these texts. For mid-Tang literati, writing about friendship became a powerful way to write about oneself and to reflect upon a shared culture. Their texts reveal the ways that friendship intersected the public and private realms of experience and, in the process, reshaped both.
or
Not Currently Available for Direct Purchase