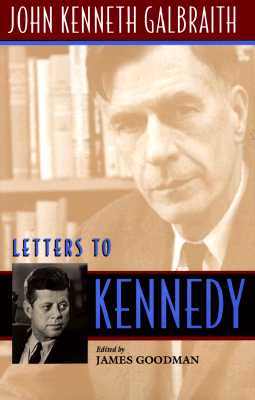 Letters to Kennedy (Hardcover)
Harvard University Press, 9780674528376, 168pp.
Publication Date: May 29, 1998
* Individual store prices may vary.
Description
A unique document in the history of the Kennedy years, these letters give us a firsthand look at the working relationship between a president and one of his close advisers, John Kenneth Galbraith. In an early letter, Galbraith mentions his "ambition to be the most reticent adviser in modern political history." But as a respected intellectual and author of the celebrated The Affluent Society, he was not to be positioned so lightly, and his letters are replete with valuable advice about economics, public policy, and the federal bureaucracy. As the United States' ambassador to India from 1961 to 1963, Galbraith made use of his position to counsel the President on foreign policy, especially as it bore on the Asian subcontinent and, ultimately, Vietnam.
Written with verve and wit, his letters were relished by a president who had little patience for foolish ideas or bad prose. They stand out today as a vibrant chronicle of some of the most subtle and critical moments in the days of the Kennedy administration--and a fascinating record of the counsel that Galbraith offered President Kennedy. Ranging from a pithy commentary on Kennedy's speech accepting the 1960 Democratic presidential nomination (and inaugurating the "New Frontier") to reflections on critical matters of state such as the Cuban Missile Crisis and the threat of Communism in Indochina, Letters to Kennedypresents a rare, intimate picture of the lives and minds of a political intellectual and an intellectual politician during a particularly bright moment in American history.
or
Not Currently Available for Direct Purchase