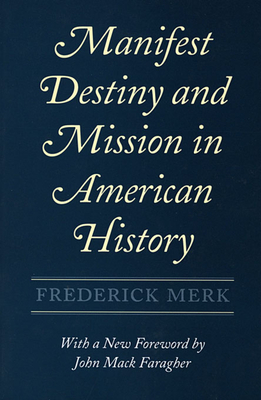 Manifest Destiny and Mission in American History (Paperback)
Harvard University Press, 9780674548053, 278pp.
Publication Date: October 25, 1995
* Individual store prices may vary.
Description
Before this book first appeared in 1963, most historians wrote as if the continental expansion of the United States were inevitable. 'What is most impressive, ' Henry Steele Commager and Richard Morris declared in 1956, 'is the ease, the simplicity, and seeming inevitability of the whole process.' The notion of inevitability, ' however, is perhaps only a secular variation on the theme of the expansionist editor John L. O'Sullivan, who in 1845 coined one of the most famous phrases in American history when he wrote of 'our manifest destiny to overspread the continent allotted by Providence for the free development of our yearly multiplying millions.' Frederick Merk rejected inevitability in favor of a more contingent interpretation of American expansionism in the 1840s. As his student Henry May later recalled, Merk 'loved to get the facts straight.'-- From the Foreword by John Mack Faragher.