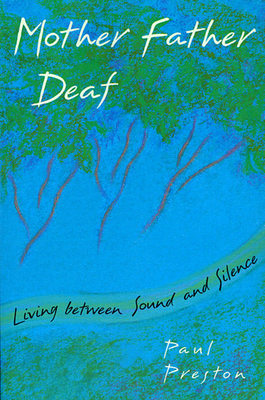 Mother Father Deaf
Living Between Sound and Silence
Paperback

* Individual store prices may vary.
Description
Mother father deaf is the phrase commonly used within the Deaf community to refer to hearing children of deaf parents. These children grow up between two cultures, the Hearing and the Deaf, forever balancing the worlds of sound and silence. Paul Preston, one of these children, takes us to the place where Deaf and Hearing cultures meet, where families like his own embody the conflicts and resolutions of two often opposing world views. Based on 150 interviews with adult hearing children of deaf parents throughout the United States, Mother Father Deaf examines the process of assimilation and cultural affiliation among a population whose lives incorporate the paradox of being culturally Deaf yet functionally hearing. It is rich in anecdote and analysis, remarkable for its insights into a family life normally closed to outsiders.
Harvard University Press, 9780674587489, 288pp.
Publication Date: July 21, 1998
or
Not Currently Available for Direct Purchase