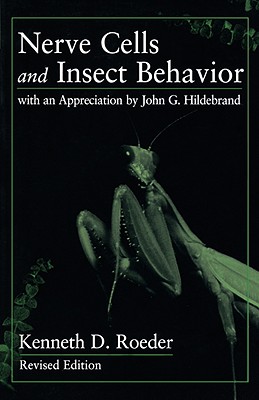 Nerve Cells and Insect Behavior (Paperback)
With an Appreciation by John G. Hildebrand, Revised Edition
Harvard University Press, 9780674608016, 256pp.
Publication Date: March 15, 1998
* Individual store prices may vary.
Description
The strike of a praying mantis's forelegs is so fast that, once they are set in motion, the mantis cannot control its aim. How does it ever manage to catch a fly? A moth negotiating the night air hears the squeak of a hunting bat on the wing, and tumbles out of harm's way. How?
Insects are ideal subjects for neurophysiological studies, and at its simplest level this classic book relates the activities of nerve cells to the activities of insects, something that had never been attempted when the book first appeared in 1963. In several elegant experiments--on the moth, the cockroach, and the praying mantis--Roeder shows how stimulus and behavior are related through the nervous system and suggests that the insect brain appears to control behavior by determining which of the various built-in activity patterns will appear in a given situation. This slim volume remains invaluable to an understanding of the nervous mechanisms responsible for insect behavior.