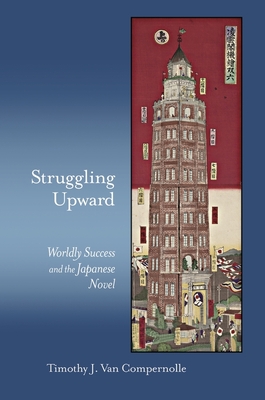 Struggling Upward (Hardcover)
Worldly Success and the Japanese Novel (Harvard East Asian Monographs #393)
Harvard University Press, 9780674659797, 264pp.
Publication Date: March 14, 2016
* Individual store prices may vary.
Description
Struggling Upward reconsiders the rise and maturation of the modern novel in Japan by connecting the genre to new discourses on ambition and social mobility. Collectively called risshin shusse, these discourses accompanied the spread of industrial capitalism and the emergence of a new nation-state in the archipelago. Drawing primarily on historicist strategies of literary criticism, the book situates the Meiji novel in relation to a range of texts from different culturally demarcated zones: the visual arts, scandal journalism, self-help books, and materials on immigration to the colonies, among others. Timothy J. Van Compernolle connects these Japanese materials to topics of broad theoretical interest within literary and cultural studies, including imperialism, gender, modernity, novel studies, print media, and the public sphere. As the first monograph to link the novel to risshin shusse, Struggling Upward argues that social mobility is the privileged lens through which Meiji novelists explored abstract concepts of national belonging, social hierarchy, and the new space of an industrializing nation.
or
Not Currently Available for Direct Purchase