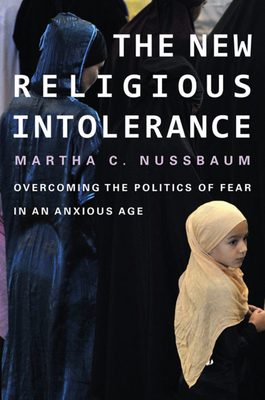 The New Religious Intolerance (Paperback)
Overcoming the Politics of Fear in an Anxious Age
Belknap Press: An Imprint of Harvard Universi, 9780674725911, 285pp.
Publication Date: October 14, 2013
* Individual store prices may vary.
Description
What prompted newspapers to attribute the murder of 77 Norwegians to Islamic extremists until it became evident that a right-wing Norwegian terrorist was the perpetrator? Why did Switzerland ban minarets? Martha C. Nussbaum surveys such developments and identifies the fear behind these reactions.
About the Author
Martha C. Nussbaum is Ernst Freund Distinguished Service Professor of Law and Ethics at the University of Chicago and, with Amartya Sen, a Founding President of the Human Development and Capability Association.