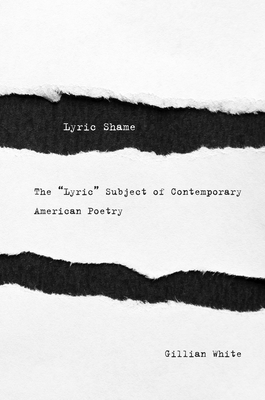 Lyric Shame (Hardcover)
The "lyric" Subject of Contemporary American Poetry
Harvard University Press, 9780674734395, 350pp.
Publication Date: October 13, 2014
* Individual store prices may vary.
Description
Bringing a provocative perspective to the poetry wars that have divided practitioners and critics for decades, Gillian White argues that the sharp disagreements surrounding contemporary poetics have been shaped by "lyric shame"--an unspoken but pervasive embarrassment over what poetry is, should be, and fails to be.
Favored particularly by modern American poets, lyric poetry has long been considered an expression of the writer's innermost thoughts and feelings. But by the 1970s the "lyric I" had become persona non grata in literary circles. Poets and critics accused one another of "identifying" with lyric, which increasingly bore the stigma of egotism and political backwardness. In close readings of Elizabeth Bishop, Anne Sexton, Bernadette Mayer, James Tate, and others, White examines the social and critical dynamics by which certain poems become identified as "lyric," arguing that the term refers less to a specific literary genre than to an abstract way of projecting subjectivity onto poems. Arguments about whether lyric poetry is deserving of praise or censure circle around what White calls "the missing lyric object" an idealized poem that is nowhere and yet everywhere, and which is the product of reading practices that both the advocates and detractors of lyric impose on poems. Drawing on current trends in both affect and lyric theory, Lyric Shame unsettles the assumptions that inform much contemporary poetry criticism and explains why the emotional, confessional expressivity attributed to American lyric has become so controversial.
or
Not Currently Available for Direct Purchase