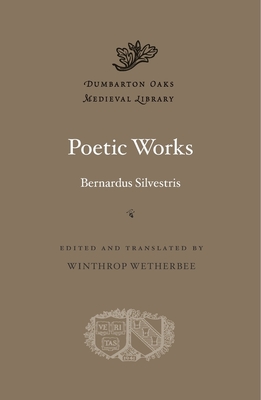 Poetic Works (Dumbarton Oaks Medieval Library #38) (Hardcover)
Harvard University Press, 9780674743786, 384pp.
Publication Date: April 20, 2015
* Individual store prices may vary.
Description
Bernardus Silvestris exemplifies the scholastic culture of his time. Having studied with pioneers in philosophy and science, he became a renowned teacher of literary and poetic composition. His versatility as scholar, philosopher, and scientist is apparent in his masterpiece, the Cosmographia. In alternating verse and prose, this foundational text for later Latin and vernacular literature synthesizes important intellectual movements of the early twelfth century. It owes its deepest debt to the tradition of philosophical allegory, including Plato's Timaeus, Cicero's Somnium Scipionis, and the prosimetra of Martianus Capella and Boethius. Bernardus also displays a masterly awareness of classical Latin poetry. Though less widely influential than his great disciple, Alan of Lille, Bernardus is the most subtle of the twelfth-century Latin poets; the Cosmographia has been aptly compared to the poetry of Lucretius and Giordano Bruno, and a copy survives written in the hand of Boccaccio.
In Mathematicus ("The Astrologer"), a Roman hero, faced with an astrologer's prediction that he will kill his father, resolves to defy fate by committing suicide. This text is the most substantial of the surviving twelfth-century poems based on the ancient exercises in rhetoric known as controversiae, and it illustrates the twelfth century's concern with astral determinism.
or
Not Currently Available for Direct Purchase