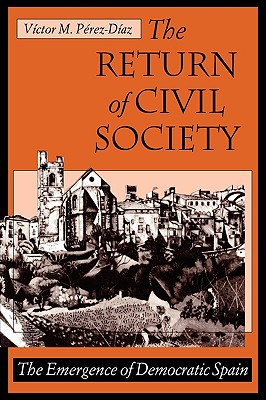 The Return of Civil Society (Paperback)
The Emergence of Democratic Spain
Harvard University Press, 9780674766891, 364pp.
Publication Date: January 21, 1998
* Individual store prices may vary.
Description
The author examines the return of a civil society in Spain. He covers the transition of Spain from a preindustrial economy, an authoritarian government, and a Roman-Catholic-dominated culture to a modern state based on the interaction of economic and class interests, on a market society, on voluntary associations such as trade unions and political parties, and on a culture of moral autonomy and rationality.