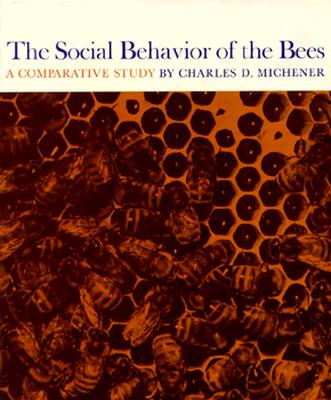 The Social Behavior of the Bees (Belknap Press) (Hardcover)
Belknap Press, 9780674811751, 418pp.
Publication Date: January 1, 1974
* Individual store prices may vary.
Description
Although the honeybee is without doubt man's favorite social insect, and the most studied by him, there are twenty thousand other species of bees, many of which are social. This book is the first to offer a systematic account of social behavior in the entire super family Apoidea. Of all the social insects, the various species of bees exhibit perhaps the broadest spectrum of social behavior, including intermediate stages which are scarce or totally extinct in other groups; in this respect the bees are particularly appropriate subjects for evolutionary study.
With the aid of more than 200 illustrations, Charles Michener characterizes and describes all levels of social organization in the bees--from simple aggregations of solitary nests to elaborate, eusocial colonies. He reviews the entire repertoire of social behavior in bees and gives detailed attention to mechanisms of communication, division of labor, determination of sex and caste, maintenance and control of nest conditions, and organization of defense. In a major chapter the evolutionary context of the bee societies is extensively explored; the author examines the selective advantages and disadvantages entailed in evolving nonreproductive castes, the problem of multiple, independent origins of eusociaI behavior, and the question of "direction" in the evolution of social behavior. The final section is an account of the life history and behavioral attributes of each of the groups of social bees.
or
Not Currently Available for Direct Purchase