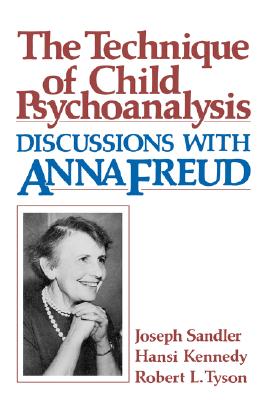 Technique of Child Psychoanalysis (Paperback)
Discussions with Anna Freud
Harvard University Press, 9780674871014, 336pp.
Publication Date: January 1, 1980
* Individual store prices may vary.
Description
This book distills the essence of child psychoanalysis from the practice and thought of its founder Anna Freud, who for over 50 years has been at the forefront of this controversial field. Children are the most refractory of all subjects to treat analytically. Here, for the first time, is a primer on the difficult technique as practiced at the Hampstead Clinic in London, which was founded by Anna Freud and is today the leading child analytic center in the world. She and her colleagues expose their wealth of experience to systematic review, which yields up rich insights not only into child psychoanalysis and psychotherapy but also into basic child development. In addition, their findings have relevance to the understanding of emotional disturbance at all ages.
The book follows the treatment situation through all its stages, from the first session to termination and follow-up. It focuses on the interaction between therapist and child in the treatment room, illustrating the points with copious clinical vignettes. One point examined is the structure of treatment with respect to such matters as scheduling sessions and handling interruptions. Another element that comes under scrutiny is the development of the child's relationship to the therapist, which subsumes such factors as establishing an alliance, transference, and resistance. The child's repertoire of expressions, both verbal and nonverbal, is explored, as is the therapist's armamentarium of interpretations and interventions. Woven throughout the description of these elements is incisive commentary by Anna Freud. Her commonsense approach gives the book unique value, lifting it to a rare level of human wisdom.