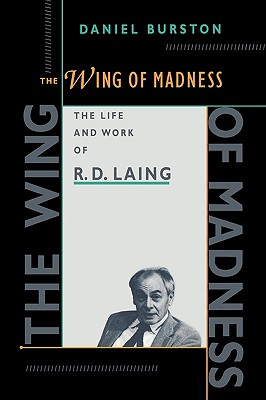 The Wing of Madness (Paperback)
The Life and Work of R.D. Laing
Harvard University Press, 9780674953598, 275pp.
Publication Date: January 13, 1998
* Individual store prices may vary.
Description
Daniel Burston chronicles Laing's meteoric rise to fame as one of the first media psychogurus of the century, and his spiraling decline in the late seventies and eighties. Here are the successes: Laing's emergence as a unique voice on the psychiatric scene with his first book, The Divided Self, in 1960; his forthright and articulate challenges to conventional wisdom on the origins, meaning, and treatment of mental disturbances; his pioneering work on the families of schizophrenics, Sanity, Madness and the Family (coauthored with A. Esterson). Here as well are Laing's more dubious moments, personal and professional, including the bizarre experiment with psychotic patients at Kingsley Hall. Burston traces many of Laing's controversial ideas and therapeutic innovations to a difficult childhood and adolescence in Glasgow and troubling experiences as an army doctor; he also offers a measured assessment of these ideas and techniques.
The R. D. Laing who emerges from these pages is a singular combination of skeptic and visionary, an original thinker whose profound contradictions have eclipsed the true merit of his work. In telling his story, Burston gives us an unforgettable portrait of an anguished human being and, in analyzing his work, recovers Laing's achievement for posterity.