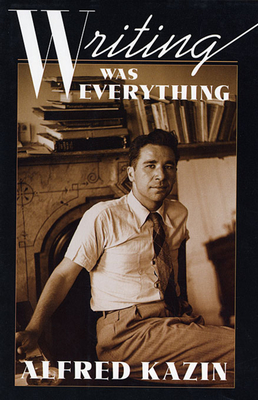 Writing Was Everything (William E. Massey Sr. Lectures in American Studies #8)
Paperback

* Individual store prices may vary.
Description
For more than sixty years Alfred Kazin has been one of the most eloquent witnesses to the literary life of the mind in America. Writing Was Everything is a summation of that life, a story of coming of age as a writer and critic that is also a vibrant cultural drama teeming with such characters as Hart Crane and Allen Ginsberg, Simone Weil and Flannery O'Connor, Hannah Arendt and Robert Lowell, Edmund Wilson and George Orwell.
A deft blend of autobiography, history, and criticism that moves from New York in the 1930s to wartime England to the postwar South,
Writing Was Everything
emerges as a reaffirmation of literature in an age of deconstruction and critical dogma. In his encounters with books, Kazin shows us how great writing matters and how it involves us morally, socially, and personally on the deepest level. Whether reflecting on modernism, southern fiction, or black, Jewish, and New Yorker writing or reliving the work of Richard Wright, Saul Bellow, and John Cheever, he gives a penetrating, moving account of literature observed and lived. In his life as a critic, Kazin personifies the lesson that living and writing are necessarily intimate.
Writing Was Everything
encapsulates the lively wit and authority of this timeless critic's unmistakable voice. It stands as clear testimony to Kazin's belief that literature is not theory but, at best, the value we can give to our experience, which in our century has been and remains beyond the imagination of mankind.
Harvard University Press, 9780674962385, 160pp.
Publication Date: April 1, 1999