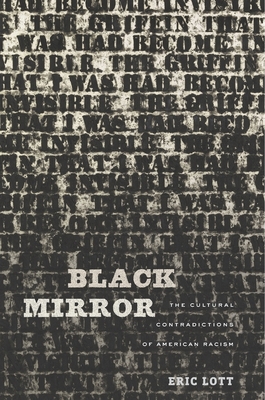 Black Mirror (Hardcover)
The Cultural Contradictions of American Racism
Belknap Press, 9780674967717, 288pp.
Publication Date: September 25, 2017
* Individual store prices may vary.
Description
Blackness, as the entertainment and sports industries well know, is a prized commodity in American pop culture. Marketed to white consumers, black culture invites whites to view themselves in a mirror of racial difference, while at the same time offering the illusory reassurance that they remain "wholly" white. Charting a rich landscape that includes classic American literature, Hollywood films, pop music, and investigative journalism, Eric Lott reveals the hidden dynamics of this self-and-other mirroring of racial symbolic capital.
Black Mirror is a timely reflection on the ways provocative representations of racial difference serve to sustain white cultural dominance. As Lott demonstrates, the fraught symbolism of racial difference props up white hegemony, but it also tantalizingly threatens to expose the contradictions and hypocrisies upon which the edifice of white power has been built. Mark Twain's still-controversial depiction of black characters and dialect, John Howard Griffin's experimental cross-racial reporting, Joni Mitchell's perverse penchant for cross-dressing as a black pimp, Bob Dylan's knowing thefts of black folk music: these instances and more show how racial fantasy, structured through the mirroring of identification and appropriation so visible in blackface performance, still thrives in American culture, despite intervening decades of civil rights activism, multiculturalism, and the alleged post-racialism of the twenty-first century. In Black Mirror, white and black Americans view themselves through a glass darkly, but also face to face.