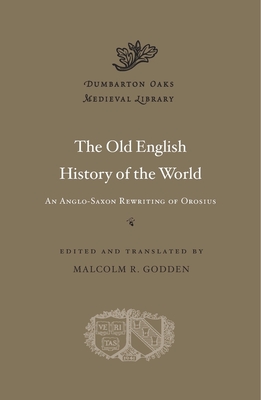 The Old English History of the World (Hardcover)
An Anglo-Saxon Rewriting of Orosius (Dumbarton Oaks Medieval Library #44)
Harvard University Press, 9780674971066, 496pp.
Publication Date: October 31, 2016
* Individual store prices may vary.
Description
The Old English History of the World is a translation and adaptation of the Latin history known as the Seven Books of History against the Pagans, written by the Spanish cleric Paulus Orosius at the prompting of Saint Augustine after the sack of Rome in 410. To counter the pagan and republican narratives of Livy and other classical historians, Orosius created an account of the ancient world from a Christian and imperial viewpoint. His work was immensely popular throughout Europe in succeeding centuries, down to the end of the Middle Ages. Around the year 900, an Old English version was produced by an anonymous writer, possibly encouraged or inspired by King Alfred. The translator actively transformed Orosius's narrative: cutting extraneous detail, adding explanations and dramatic speeches, and supplying a long section on the geography of the Germanic world. This volume offers a new edition and modern translation of an Anglo-Saxon perspective on the ancient world.