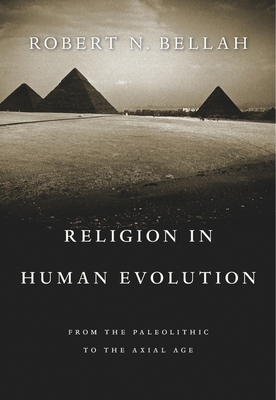 Religion in Human Evolution (Paperback)
From the Paleolithic to the Axial Age
Belknap Press, 9780674975347, 784pp.
Publication Date: May 8, 2017
Other Editions of This Title:
Hardcover (9/15/2011)
* Individual store prices may vary.
Description
A New York Times Book Review Editors' Choice
An ABC Australia Best Book on Religion and Ethics of the Year
Distinguished Book Award, Sociology of Religion Section of the American Sociological Association
Religion in Human Evolution is a work of extraordinary ambition--a wide-ranging, nuanced probing of our biological past to discover the kinds of lives that human beings have most often imagined were worth living. It offers what is frequently seen as a forbidden theory of the origin of religion that goes deep into evolution, especially but not exclusively cultural evolution.
"Of Bellah's brilliance there can be no doubt. The sheer amount this man knows about religion is otherworldly...Bellah stands in the tradition of such stalwarts of the sociological imagination as Emile Durkheim and Max Weber. Only one word is appropriate to characterize this book's subject as well as its substance, and that is 'magisterial.'"
--Alan Wolfe, New York Times Book Review
"Religion in Human Evolution is a magnum opus founded on careful research and immersed in the 'reflective judgment' of one of our best thinkers and writers."
--Richard L. Wood, Commonweal