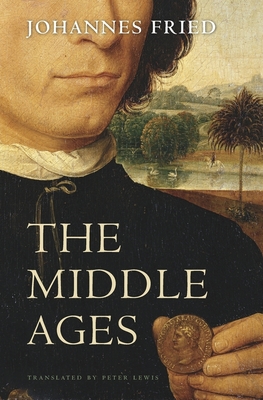 The Middle Ages (Paperback)
Belknap Press, 9780674975361, 632pp.
Publication Date: May 15, 2017
Other Editions of This Title:
Hardcover (1/13/2015)
* Individual store prices may vary.
Description
Since the fifteenth century, when humanist writers began to speak of a "middle" period in history linking their time to the ancient world, the nature of the Middle Ages has been widely debated. Across the millennium from 500 to 1500, distinguished historian Johannes Fried describes a dynamic confluence of political, social, religious, economic, and scientific developments that draws a guiding thread through the era: the growth of a culture of reason.
"Fried's breadth of knowledge is formidable and his passion for the period admirable...Those with a true passion for the Middle Ages will be thrilled by this ambitious defensio."
--Dan Jones, Sunday Times
"Reads like a counterblast to the hot air of the liberal-humanist interpreters of European history... Fried] does justice both to the centrifugal fragmentation of the European region into monarchies, cities, republics, heresies, trade and craft associations, vernacular literatures, and to the persistence of unifying and homogenizing forces: the papacy, the Western Empire, the schools, the friars, the civil lawyers, the bankers, the Crusades...Comprehensive coverage of the whole medieval continent in flux."
--Eric Christiansen, New York Review of Books
" An] absorbing book...Fried covers much in the realm of ideas on monarchy, jurisprudence, arts, chivalry and courtly love, millenarianism and papal power, all of it a rewarding read."
--Sean McGlynn, The Spectator