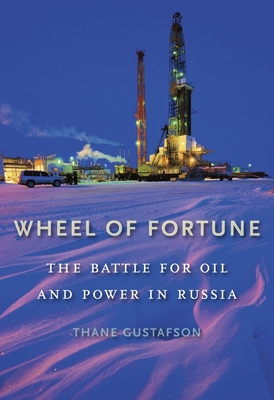 Wheel of Fortune (Paperback)
The Battle for Oil and Power in Russia
Belknap Press, 9780674975378, 672pp.
Publication Date: May 15, 2017
Other Editions of This Title:
Hardcover (11/6/2012)
* Individual store prices may vary.
Description
A Foreign Affairs Best Book of the Year on Eastern Europe and the Former Soviet Union
The Russian oil industry--which vies with Saudi Arabia as the world's largest producer and exporter of oil, providing nearly 12 percent of the global supply--is facing mounting problems that could send shock waves through the Russian economy and worldwide. Wheel of Fortune provides an authoritative account of this vital industry from the last years of communism to its uncertain future. Tracking the interdependence among Russia's oil industry, politics, and economy, Thane Gustafson shows how the stakes extend beyond international energy security to include the potential threat of a destabilized Russia.
"Few have studied the Russian oil and gas industry longer or with a broader political perspective than Gustafson. The result is this superb book, which is not merely a fascinating, subtle history of the industry since the Soviet Union's collapse but also the single most revealing work on Russian politics and economics published in the last several years."
--Robert Legvold, Foreign Affairs
"The history of Russia's oil industry since the collapse of communism is the history of the country itself. There can be few better guides to this terrain than Thane Gustafson."
--Neil Buckley, Financial Times