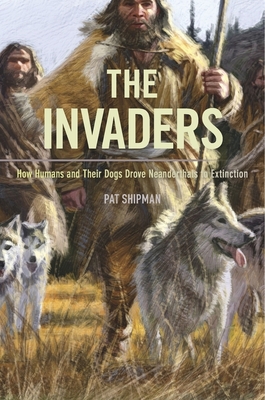 The Invaders (Paperback)
How Humans and Their Dogs Drove Neanderthals to Extinction
Belknap Press, 9780674975415, 288pp.
Publication Date: May 15, 2017
Other Editions of This Title:
Digital Audiobook (5/18/2015)
Compact Disc (5/19/2015)
Hardcover (3/10/2015)
MP3 CD (5/19/2015)
* Individual store prices may vary.
Description
A Times Higher Education Book of the Week
Approximately 200,000 years ago, as modern humans began to radiate out from their evolutionary birthplace in Africa, Neanderthals were already thriving in Europe--descendants of a much earlier migration of the African genus Homo. But when modern humans eventually made their way to Europe 45,000 years ago, Neanderthals suddenly vanished. Ever since the first Neanderthal bones were identified in 1856, scientists have been vexed by the question, why did modern humans survive while their closest known relatives went extinct?
"Shipman admits that scientists have yet to find genetic evidence that would prove her theory. Time will tell if she's right. For now, read this book for an engagingly comprehensive overview of the rapidly evolving understanding of our own origins."
--Toby Lester, Wall Street Journal
"Are humans the ultimate invasive species? So contends anthropologist Pat Shipman--and Neanderthals, she opines, were among our first victims. The relationship between Homo sapiens and Homo neanderthalensis is laid out cleanly, along with genetic and other evidence. Shipman posits provocatively that the deciding factor in the triumph of our ancestors was the domestication of wolves."
--Daniel Cressey, Nature