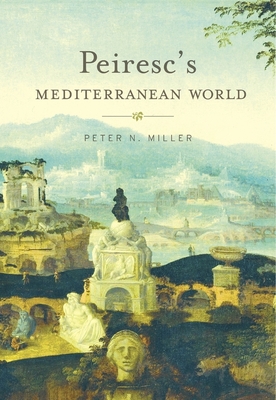 Peiresc's Mediterranean World (Paperback)
Harvard University Press, 9780674979710, 640pp.
Publication Date: October 30, 2017
Other Editions of This Title:
Hardcover (5/11/2015)
* Individual store prices may vary.
Description
Antiquarian, lawyer, and cat lover Nicolas Fabri de Peiresc (1580-1637) was a "prince" of the Republic of Letters and the most gifted French intellectual in the generation between Montaigne and Descartes. From Peiresc's study in Aix-en-Provence, his insatiable curiosity poured forth in thousands of letters that traveled the Mediterranean, seeking knowledge of matters mundane and exotic. Mining the remarkable 70,000-page archive of this Proven al humanist and polymath, Peter N. Miller recovers a lost Mediterranean world of the early seventeenth century that was dominated by the sea: the ceaseless activity of merchants, customs officials, and ships' captains at the center of Europe's sprawling maritime networks. Peiresc's Mediterranean World reconstructs the web of connections that linked the bustling port city of Marseille to destinations throughout the Western Mediterranean, North Africa, the Levant, and beyond.
"Peter Miller's reanimation of Peiresc, the master of the Mediterranean, is the best kind of case study. It not only makes us appreciate the range and richness of one man's experience and the originality of his thought, but also suggests that he had many colleagues in his deepest and most imaginative inquiries. Most important, it gives us hope that their archives too will be opened up by scholars skillful and imaginative enough to make them speak to us."
--Anthony Grafton, New York Review of Books
or
Not Currently Available for Direct Purchase