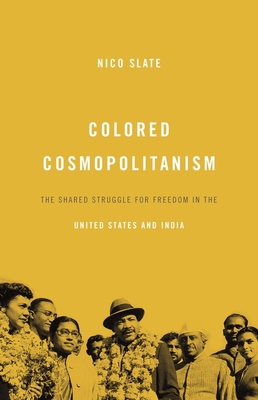 Colored Cosmopolitanism (Paperback)
The Shared Struggle for Freedom in the United States and India
Harvard University Press, 9780674979727, 344pp.
Publication Date: September 4, 2017
* Individual store prices may vary.
Description
A hidden history connects India and the United States, the world's two largest democracies. From the late nineteenth century through the 1960s, activists worked across borders of race and nation to push both countries toward achieving their democratic principles. At the heart of this shared struggle, African Americans and Indians forged bonds ranging from statements of sympathy to coordinated acts of solidarity. Within these two groups, certain activists developed a colored cosmopolitanism, a vision of the world that transcended traditional racial distinctions. These men and women agitated for the freedom of the "colored world," even while challenging the meanings of both color and freedom.
"Slate exhaustively charts the liberation movements of the world's two largest democracies from the 19th century to the 1960s. There's more to this connection than the Rev. Martin Luther King Jr.'s debt to Mahatma Gandhi, and Slate tells this fascinating tale better than anyone ever has."
--Tony Norman, Pittsburgh Post-Gazette
"Slate does more than provide a fresh history of the Indian anticolonial movement and the U.S. civil rights movement; his seminal contribution is his development of a nuanced conceptual framework for later historians to apply to studying other transnational social movements."
--K. K. Hill, Choice