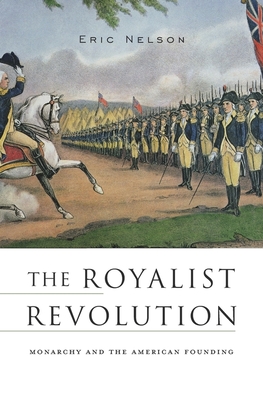 The Royalist Revolution (Paperback)
Monarchy and the American Founding
Belknap Press, 9780674979772, 400pp.
Publication Date: November 20, 2017
Other Editions of This Title:
Hardcover (10/6/2014)
* Individual store prices may vary.
Description
Winner of the Society of the Cincinnati History Prize, Society of the Cincinnati in the State of New Jersey
Finalist, George Washington Prize
A Choice Outstanding Academic Title of 2015
Generations of students have been taught that the American Revolution was a revolt against royal tyranny. In this revisionist account, Eric Nelson argues that a great many of our "founding fathers" saw themselves as rebels against the British Parliament, not the Crown. The Royalist Revolution interprets the patriot campaign of the 1770s as an insurrection in favor of royal power--driven by the conviction that the Lords and Commons had usurped the just prerogatives of the monarch.
"The Royalist Revolution is a thought-provoking book, and Nelson is to be commended for reviving discussion of the complex ideology of the American Revolution. He reminds us that there was a spectrum of opinion even among the most ardent patriots and a deep British influence on the political institutions of the new country."
--Andrew O'Shaughnessy, Wall Street Journal
"A scrupulous archaeology of American revolutionary thought."
--Thomas Meaney, The Nation
"A powerful double-barrelled challenge to historiographical orthodoxy."
--Colin Kidd, London Review of Books
" A] brilliant and provocative analysis of the American Revolution."
--John Brewer, New York Review of Books
or
Not Currently Available for Direct Purchase