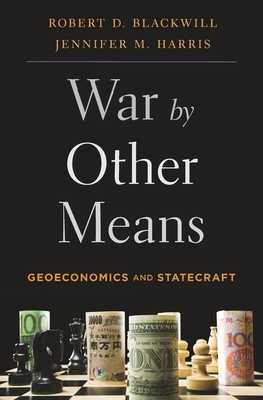 War by Other Means (Paperback)
Geoeconomics and Statecraft
Belknap Press, 9780674979796, 384pp.
Publication Date: October 23, 2017
Other Editions of This Title:
Hardcover (4/11/2016)
* Individual store prices may vary.
Description
A Foreign Affairs Best Book of 2016
Today, nations increasingly carry out geopolitical combat through economic means. Policies governing everything from trade and investment to energy and exchange rates are wielded as tools to win diplomatic allies, punish adversaries, and coerce those in between. Not so in the United States, however. America still too often reaches for the gun over the purse to advance its interests abroad. The result is a playing field sharply tilting against the United States.
"Geoeconomics, the use of economic instruments to advance foreign policy goals, has long been a staple of great-power politics. In this impressive policy manifesto, Blackwill and Harris argue that in recent decades, the United States has tended to neglect this form of statecraft, while China, Russia, and other illiberal states have increasingly employed it to Washington's disadvantage."
--G. John Ikenberry, Foreign Affairs
"A readable and lucid primer...The book defines the extensive topic and opens readers' eyes to its prevalence throughout history... Presidential] candidates who care more about protecting American interests would be wise to heed the advice of War by Other Means and take our geoeconomic toolkit more seriously.
--Jordan Schneider, Weekly Standard