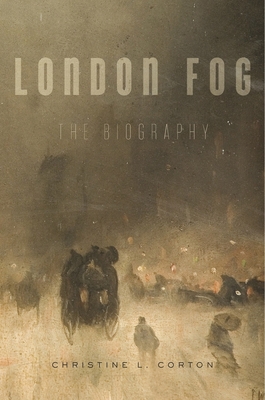 London Fog (Paperback)
The Biography
Belknap Press, 9780674979819, 408pp.
Publication Date: December 1, 2017
Other Editions of This Title:
Hardcover (11/2/2015)
* Individual store prices may vary.
Description
A New York Times Book Review Editors' Choice
A Telegraph Editor's Choice
An Evening Standard "Best Books about London" Selection
In popular imagination, London is a city of fog. The classic London fogs, the thick yellow "pea-soupers," were born in the industrial age of the early nineteenth century. Christine L. Corton tells the story of these epic London fogs, their dangers and beauty, and their lasting effects on our culture and imagination.
"Engrossing and magnificently researched...Corton's book combines meticulous social history with a wealth of eccentric detail. Thus we learn that London's ubiquitous plane trees were chosen for their shiny, fog-resistant foliage. And since Jack the Ripper actually went out to stalk his victims on fog-free nights, filmmakers had to fake the sort of dank, smoke-wreathed London scenes audiences craved. It's discoveries like these that make reading London Fog such an unusual, enthralling and enlightening experience."
--Miranda Seymour, New York Times Book Review
"Corton, clad in an overcoat, with a linklighter before her, takes us into the gloomier, long 19th century, where she revels in its Gothic grasp. Beautifully illustrated, London Fog delves fascinatingly into that swirling miasma."
--Philip Hoare, New Statesman