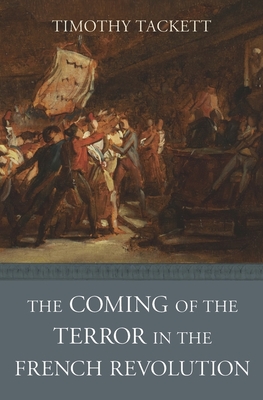 The Coming of the Terror in the French Revolution (Paperback)
Belknap Press, 9780674979895, 480pp.
Publication Date: November 20, 2017
Other Editions of This Title:
Hardcover (2/23/2015)
* Individual store prices may vary.
Description
Between 1793 and 1794, thousands of French citizens were imprisoned and hundreds sent to the guillotine by a powerful dictatorship that claimed to be acting in the public interest. Only a few years earlier, revolutionaries had proclaimed a new era of tolerance, equal justice, and human rights. How and why did the French Revolution's lofty ideals of liberty, equality, and fraternity descend into violence and terror?
"By attending to the role of emotions in propelling the Terror, Tackett steers a more nuanced course than many previous historians have managed...Imagined terrors, as...Tackett very usefully reminds us, can have even more political potency than real ones."
--David A. Bell, The Atlantic
" Tackett] analyzes the mentalit of those who became 'terrorists' in 18th-century France...In emphasizing weakness and uncertainty instead of fanatical strength as the driving force behind the Terror, ...Tackett...contributes to an important realignment in the study of French history.
--Ruth Scurr, The Spectator
" A] boldly conceived and important book...This is a thought-provoking book that makes a major contribution to our understanding of terror and political intolerance, and also to the history of emotions more generally. It helps expose the complexity of a revolution that cannot be adequately understood in terms of principles alone."
--Alan Forrest, Times Literary Supplement