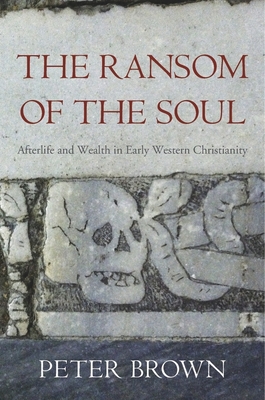 The Ransom of the Soul (Paperback)
Afterlife and Wealth in Early Western Christianity
Harvard University Press, 9780674983977, 288pp.
Publication Date: June 11, 2018
Other Editions of This Title:
Hardcover (4/14/2015)
* Individual store prices may vary.
Description
A Choice Outstanding Academic Title of the Year
A Tablet Book of the Year
Marking a departure in our understanding of Christian views of the afterlife from 250 to 650 CE, The Ransom of the Soul explores a revolutionary shift in thinking about the fate of the soul that occurred around the time of Rome's fall. Peter Brown describes how this shift transformed the Church's institutional relationship to money and set the stage for its domination of medieval society in the West.
" An] extraordinary new book...Prodigiously original--an astonishing performance for a historian who has already been so prolific and influential...Peter Brown's subtle and incisive tracking of the role of money in Christian attitudes toward the afterlife not only breaks down traditional geographical and chronological boundaries across more than four centuries. It provides wholly new perspectives on Christianity itself, its evolution, and, above all, its discontinuities. It demonstrates why the Middle Ages, when they finally arrived, were so very different from late antiquity."
--G. W. Bowersock, New York Review of Books
"Peter Brown's explorations of the mindsets of late antiquity have been educating us for nearly half a century...Brown shows brilliantly in this book how the future life of Christians beyond the grave was influenced in particular by money.
--A. N. Wilson, The Spectator