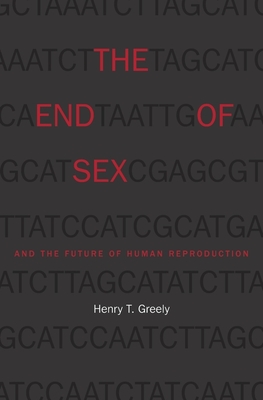 The End of Sex and the Future of Human Reproduction (Paperback)
Harvard University Press, 9780674984011, 400pp.
Publication Date: April 9, 2018
* Individual store prices may vary.
Description
Within twenty, maybe forty, years most people in developed countries will stop having sex for the purpose of reproduction. Instead, prospective parents will be told as much as they wish to know about the genetic makeup of dozens of embryos, and they will pick one or two for implantation, gestation, and birth. And it will be safe, lawful, and free. In this work of prophetic scholarship, Henry T. Greely explains the revolutionary biological technologies that make this future a seeming inevitability and sets out the deep ethical and legal challenges humanity faces as a result.
"Readers looking for a more in-depth analysis of human genome modifications and reproductive technologies and their legal and ethical implications should strongly consider picking up Greely's The End of Sex and the Future of Human Reproduction... It has] the potential to empower readers to make informed decisions about the implementation of advancements in genetics technologies."
--Dov Greenbaum, Science
" Greely] provides an extraordinarily sophisticated analysis of the practical, political, legal, and ethical implications of the new world of human reproduction. His book is a model of highly informed, rigorous, thought-provoking speculation about an immensely important topic."
--Glenn C. Altschuler, Psychology Today