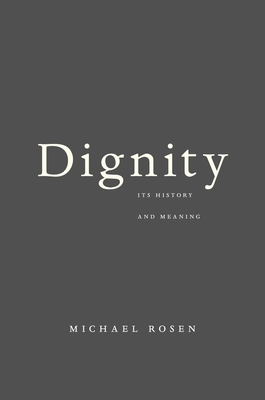 Dignity (Paperback)
Its History and Meaning
Harvard University Press, 9780674984059, 200pp.
Publication Date: May 14, 2018
Other Editions of This Title:
Hardcover (3/20/2012)
* Individual store prices may vary.
Description
Dignity plays a central role in current thinking about law and human rights, but there is sharp disagreement about its meaning. Combining conceptual precision with a broad historical background, Michael Rosen puts these controversies in context and offers a novel, constructive proposal.
"Penetrating and sprightly...Rosen rightly emphasizes the centrality of Catholicism in the modern history of human dignity. His command of the history is impressive...Rosen is a wonderful guide to the recent German constitutional thinking about human dignity... Rosen] is in general an urbane and witty companion, achieving his aim of accessibly written philosophy."
--Samuel Moyn, The Nation
" An] elegant, interesting and lucid exploration of the concept of dignity...Drawing on classical, liberal and Catholic traditions, Rosen hopes to rehabilitate dignity to its rightful place near the centre of moral thought...Rosen's admirable book deserves wide attention from political theorists, jurisprudes and political philosophers."
--Simon Blackburn, Times Higher Education
"Dignity deserves to be widely read, not only for its intrinsic interest, but also as a corrective to the habit of discussing such topics in abstraction from their social context. Whether or not one agrees with Rosen's arguments, there can be no doubt he has widened our horizons."
--Rae Langton, Times Literary Supplement