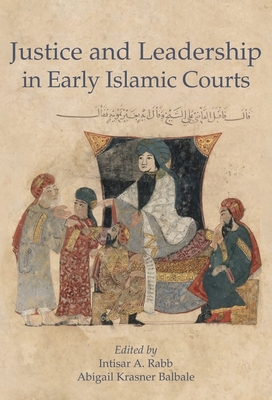 Justice and Leadership in Early Islamic Courts (Harvard Series in Islamic Law #7) (Hardcover)
Islamic Legal Studies Program, Harvard Law Sc, 9780674984219, 260pp.
Publication Date: December 25, 2017
* Individual store prices may vary.
Description
This book presents an in-depth exploration of the administration of justice during Islam's founding period, 632-1250. Inspired by--and in honor of--scholarship by Roy Parviz Mottahedeh, ten leading scholars of Islamic law bring a social-historical perspective to the study of early Islamic courts. This approach draws attention to both how and why the courts and the people associated with them functioned in early Islamic societies: When a dispute occurred, what happened in the courts? How did judges conceive of justice and their role in it? When and how did they give attention to politics and procedure?
Each author draws on diverse sources that illuminate a broader and deeper vision of law and society than traditional legal literature alone can provide, including historical chronicles, biographical dictionaries, legal canons, exegetical works, and mirrors for princes. Altogether, the volume offers both a substantive intervention on early Islamic courts and on methods for studying legal history as social history. It illuminates the varied and dynamic legal landscapes stretching across early Islam, and maps new approaches to interdisciplinary legal history.