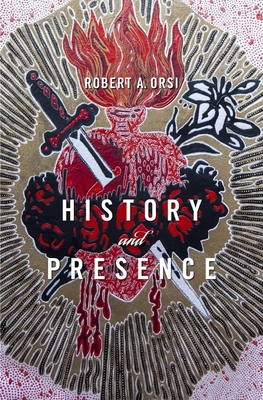 History and Presence (Paperback)
Belknap Press, 9780674984592, 384pp.
Publication Date: June 11, 2018
Other Editions of This Title:
Hardcover (3/29/2016)
* Individual store prices may vary.
Description
A Choice Outstanding Academic Title of the Year
Beginning with metaphysical debates in the sixteenth century over the nature of Christ's presence in the host, the distinguished historian and scholar of religion Robert Orsi imagines an alternative to the future of religion that early moderns proclaimed was inevitable.
"Orsi's evoking of the full reality of the holy in the world is extremely moving, shot through with wonder and horror."
--Caroline Walker Bynum, Common Knowledge
"This is a meticulously researched, humane, and deeply challenging book. The men and women studied in this book do not belong to 'a world we have lost.' They belong to a world we have lost sight of."
--Peter Brown, Princeton University
" A] brilliant, theologically sophisticated exploration of the Catholic experience of God's presence through the material world... On every level--from its sympathetic, honest, and sometimes moving ethnography to its astute analytical observations--this book is a scholarly masterpiece."
--A. W. Klink, Choice
"Orsi recaptures God's breaking into the world ... The book does an excellent job of explaining both the difficulties and values inherent in recognizing God in the world."
--Publishers Weekly
"This book is classic Orsi: careful, layered, humane, and subtle...a thought-provoking, expertly arranged tour of precisely those abundant, excessive phenomena which scholars have historically found so difficult to think."
--Sonja Anderson, Reading Religion