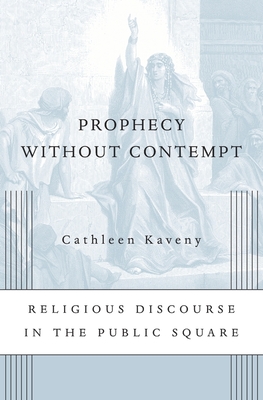 Prophecy Without Contempt (Paperback)
Religious Discourse in the Public Square
Harvard University Press, 9780674986879, 464pp.
Publication Date: November 19, 2018
Other Editions of This Title:
Hardcover (3/7/2016)
* Individual store prices may vary.
Description
American culture warriors have plenty to argue about, but battles over such issues as abortion and torture have as much to do with rhetorical style as moral substance. Cathleen Kaveny reframes the debate about religion in the public square by focusing on a powerful stream of religious discourse in American political speech: the Biblical rhetoric of prophetic indictment.
"Important and path-breaking. The place of religious discourse in the American public square has received much attention for many years, but the role of prophetic indictment has been largely overlooked. Kaveny's book not only opens a 'new front' in these debates, but starts the conversation with a rich analysis of the history and function of prophetic discourse."
--Kathleen A. Brady, Commonweal
"A monumental achievement, and a much-needed addition to the academic and societal conversation about the role of religion in public life. In precise prose and with careful analysis, Kaveny challenges some of the leading theorists about public discourse and puts forward her own theories, all accompanied by a storyteller's gift for anecdote and a philosopher's talent for explication."
--Michael Sean Winters, National Catholic Reporter