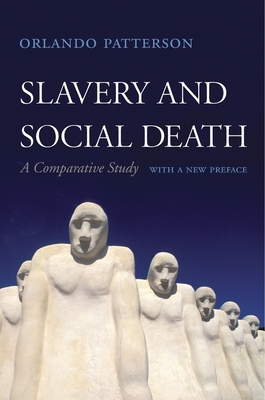 Slavery and Social Death (Paperback)
A Comparative Study, with a New Preface
Harvard University Press, 9780674986909, 528pp.
Publication Date: October 15, 2018
* Individual store prices may vary.
Description
Winner of the Distinguished Contribution to Scholarship Award, American Sociological Association
Co-Winner of the Ralph J. Bunche Award, American Political Science Association
In a work of prodigious scholarship and enormous breadth, which draws on the tribal, ancient, premodern, and modern worlds, Orlando Patterson discusses the internal dynamics of slavery in sixty-six societies over time. These include Greece and Rome, medieval Europe, China, Korea, the Islamic kingdoms, Africa, the Caribbean islands, and the American South.
Praise for the previous edition:
"Densely packed, closely argued, and highly controversial in its dissent from much of the scholarly conventional wisdom about the function and structure of slavery worldwide."
--Boston Globe
"There can be no doubt that this rich and learned book will reinvigorate debates that have tended to become too empirical and specialized. Patterson has helped to set out the direction for the next decades of interdisciplinary scholarship."
--David Brion Davis, New York Review of Books
"This is clearly a major and important work, one which will be widely discussed, cited, and used. I anticipate that it will be considered among the landmarks in the study of slavery, and will be read by historians, sociologists, and anthropologists--as well as many other scholars and students."
--Stanley Engerman