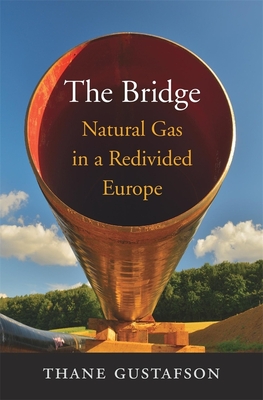 The Bridge (Hardcover)
Natural Gas in a Redivided Europe
Harvard University Press, 9780674987951, 480pp.
Publication Date: January 7, 2020
* Individual store prices may vary.
Description
A noted expert on Russian gas and oil questions the idea of natural gas as a weapon and shows that energy deals arise from mutual benefit, even in complex environments with rival interests at stake.
Three decades after the fall of the Berlin Wall and the breakup of the Soviet empire, the West faces what it thought it would never see again: a new era of East-West tensions in a redivided Europe. The vision that inspired the 1990s and the early years of the new century--of a modern Russia integrated into the world economy and aligned in peaceful partnership with a reunited Europe--has abruptly vanished.
Two opposing narratives frame the strategic future of Europe, one geopolitical and one economic, and both center on the same resource: natural gas. In The Bridge, Thane Gustafson, an expert on Russian oil and gas, argues that the geopolitical rivalries that capture the lion's share of media attention are less significant than business interests and differences in economic ideology. Even as post-Soviet Russia pushes west and Europe pushes east in a contest of business models, economic doctrines, and political ambitions, natural gas maintains its central role in East-West relations. With a dense network of pipelines linking Europe and Russia, natural gas serves as a bridge that unites the region through common economic interests.
Tracking the economic and political role of natural gas through multiple countries--Russia and Ukraine, the United Kingdom, Germany, the Netherlands, and Norway--The Bridge details both its history and its future prospects. Gustafson offers reasons for optimism, but whether the "gas bridge" can withstand changes in technology and business models remains to be seen.