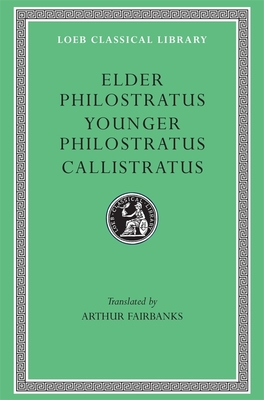 Philostratus the Elder, Imagines. Philostratus the Younger, Imagines. Callistratus, Descriptions (Loeb Classical Library #256) (Hardcover)
Harvard University Press, 9780674992825, 480pp.
Publication Date: January 1, 1931
* Individual store prices may vary.
Description
This volume presents kindred works important for evidence relating to late Greek art. They are attributed to two men each known as Philostratus and to a third man called Callistratus, otherwise unknown. To an elder Philostratus, the Lemnian, born ca. 190 CE, junior kinsman of the Philostratus who wrote the Life of Apollonius of Tyana and Lives of the Sophists, is attributed the series of 65 'Eikones' or 'Imagines', descriptions (in two books) ostensibly of paintings in a gallery at Naples. A younger Philostratus, apparently his grandson, is credited with 17 similar descriptions. The 14 'Ekphraseis' attributed to Callistratus are descriptions of statues in stone or bronze, written probably in the fourth century CE. It is not known to what extent the descriptions are of real works of art, but they show how artists treated their subjects, and are written with some artistic knowledge. Yet rhetorical skill dominates: these pieces were written to display the writers' powers of description.
or
Not Currently Available for Direct Purchase