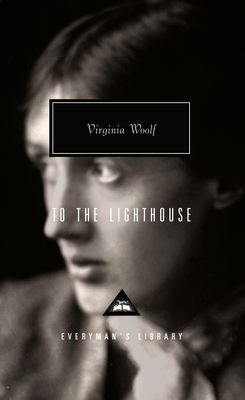 To the Lighthouse (Everyman's Library Contemporary Classics Series) (Hardcover)
Everyman's Library, 9780679405375, 280pp.
Publication Date: November 3, 1992
Other Editions of This Title:
Paperback (7/31/2018)
Paperback (10/28/2018)
Paperback (9/28/2019)
Paperback (9/13/2019)
Paperback (10/8/2019)
Paperback (9/27/2019)
Paperback (9/27/2018)
Paperback (2/19/2011)
Paperback (10/15/2019)
Paperback (7/25/2018)
Paperback (7/2/2012)
Paperback (9/7/2019)
Paperback (12/27/1989)
Paperback (10/26/2019)
Paperback (7/8/2019)
Hardcover (2/10/2017)
Paperback (9/27/2019)
Hardcover (7/31/2018)
Paperback (9/13/2019)
* Individual store prices may vary.
Description
Though its fame as an icon of twentieth-century literature rests primarily on the brilliance of its narrative technique and the impressionistic beauty of its prose, To the Lighthouse is above all the story of a quest, and as such it possesses a brave and magical universality.
Observed across the years at their vacation house facing the gales of the North Atlantic, Mrs. Ramsay and her family seek to recapture meaning from the flux of things and the passage of time. Though it is the death of Mrs. Ramsay on which the novel turns, her presence pervades every page in a poetic evocation of loss and memory that is also a celebration of domestic life and its most intimate details. Virginia Woolf's great book enacts a powerful allegory of the creative consciousness and its momentary triumphs over fleeting material life.
About the Author
Virginia Woolf was born in London in 1882, the daughter of Sir Leslie Stephen, first editor of The Dictionary of National Biography. From 1915, when she published her first novel, The Voyage Out, Virginia Woolf maintained an astonishing output of fiction, literary criticism, essays and biography. In 1912 she married Leonard Woolf, and in 1917 they founded The Hogarth Press. Virginia Woolf suffered a series of mental breakdowns throughout her life, and on 28 March 1941 she committed suicide.
Praise For To the Lighthouse (Everyman's Library Contemporary Classics Series)…
"To the Lighthouse is one of the greatest elegies in the
English language, a book which transcends time." –Margaret Drabble

"Without question one of the two or three finest novels of the twentieth century. Woolf comments on the most pressing dramas of our human predicament: war, mortality, family, love. If you're like me you'll come back to this book often, always astounded, always moved, always refreshed." –Rick Moody

"[Woolf's] people are astoundingly real…The tragic futility, the absurdity, the pathetic beauty, of life–we experience all of this in our sharing of seven hours of Mrs. Ramsay's wasted or not wasted existence.
We have seen, through her, the world." –Conrad Aiken