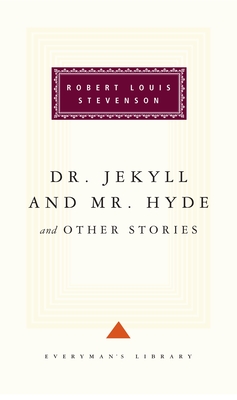 Dr. Jekyll and Mr. Hyde and Other Stories (Hardcover)
Everyman's Library, 9780679405382, 272pp.
Publication Date: April 28, 1992
Description
The doppelganger, the ghostly double infecting the soul, was a popular fictional subject for late nineteenth-century writers, and it found its most brilliant realization in Robert Louis Stevenon's story of Dr Jekyll, whose reckless genius allows him to bring his own appalling double to life. The finest horror story in our language, Dr Jekyll And Mr Hyde is also a metaphysical fairy-tale of stunning perspicacity. Also included in this collection are Markheim, A Lodging for the Night, Thrawn Janet, The Body-Snatcher and The Misadventures of John Nicholson.
(Book Jacket Status: Jacketed)
About the Author
Nicholas Rance is Senior Lecturer in English at Middlesex Polytechnic and author of The Historical Novel and Popular Politics in Nineteenth-Century England and Wilkie Collins and Other Sensation Novelists: Walking the Moral Hospital.
Advertisement