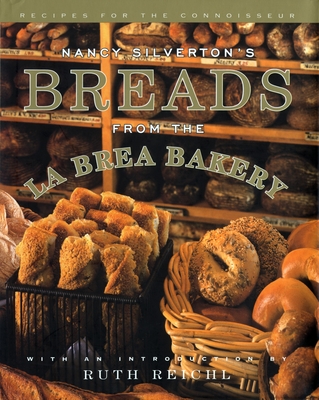 Nancy Silverton's Breads from the La Brea Bakery: Recipes for the Connoisseur (Hardcover)
Recipes for the Connoisseur
Villard Books, 9780679409076, 288pp.
Publication Date: March 5, 1996
Description
The owner and chef of L.A.'s famous and successful La Brea Bakery reveals her magical recipes, adapted for home bakers. Before the baking even begins, Silverton takes the reader through the wonder of bread alchemy, then introduces readers to a wide range of recipes which range from the whimsical to the sublime. 25 photos.
About the Author
Nancy Silverton is the co-owner of Osteria Mozza, Pizzeria Mozza, Chi Spacca, and Mozza2Go in Los Angeles, Singapore, and Newport Beach, California. She is the founder of the La Brea Bakery and is the only chef ever to be awarded both the Outstanding Chef and Outstanding Pastry Chef awards from the James Beard Foundation. Silverton is the author of numerous cookbooks, including Mozza at Home, The Mozza Cookbook, A Twist of the Wrist, Nancy Silverton's Sandwich Book, Nancy Silverton's Pastries from the La Brea Bakery (recipient of a 2000 Food & Wine Best Cookbook Award), Nancy Silverton's Breads from the La Brea Bakery, and Desserts.
Advertisement