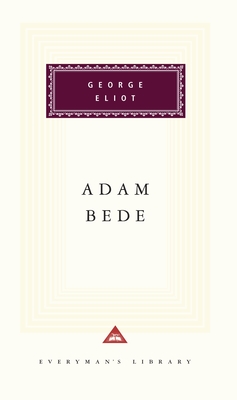 Adam Bede (Hardcover)
Everyman's Library, 9780679409915, 660pp.
Publication Date: April 28, 1992
Description
A remarkably vivid depiction of village life provides the backdrop to George Eliot's first novel, a story of love and betrayal invested with social realism of unprecedented sensitivity.
Adam Bede is an upstanding young carpenter whose greatest weakness is his infatuation with the self-absorbed village beauty, Hetty Sorrel. Hetty has secretly set her sights on Captain Arthur Donnithorne, heir to the local squire's estate; his abandonment of her and her engagement to Adam set in motion a tragedy that will touch many people's lives. When Hetty lands in prison, accused of murder and facing a sentence of execution by hanging, it is her fervent young cousin Dinah Morris, a Methodist preacher, whose intervention offers both Hetty and Adam comfort and the hope of peace.
The evocations of a lost rural world for which
Adam Bede
was so resoundingly praised on its publication in 1859 are charged in Eliot's hands with a personal compassion that intensifies the novel's outer dramas of seduction and betrayal and inner dramas of moral growth and redemption.
With an introduction by Leonee Ormond
About the Author
Leonee Ormond is Reader in English at King's College, University of London. She has published books on George du Maurier, Lord Leighton (with Richard Ormond) and J. M. Barrie.
Praise For Adam Bede…
"Adam Bede has taken its place among the actual experiences and endurances of my life." —Charles Dickens
Advertisement