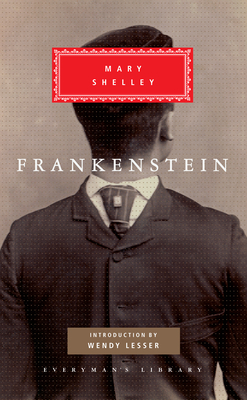 Frankenstein (Hardcover)
Everyman's Library, 9780679409991, 264pp.
Publication Date: March 10, 1992
Description
No-one in the grip of Mary Shelley's FRANKENSTEIN, with its mythic-minded hero and its highly sympathetic monster who reads Goethe and longs to be at peace with himself, can fail to notice how much more excellent the original is than all the adaptations, imitations and outright plagiarisms which have followed in its ample wake. In her first novel, written at the instigation of Lord Byron and published in 1818 (and revised in 1831), Mary Shelley produced English Romanticism's finest prose fiction.
About the Author
Mary Shelley was born Mary Wollstonecraft Godwin on August 30, 1797 in London, the daughter of William Godwin--a radical philosopher and novelist, and Mary Wollstonecraft--a renowned feminist and the author of Vindication of the Rights of Woman. She eloped to France with Shelley in 1814, although they were not married until 1816, after the suicide of his first wife. She began work on Frankenstein in 1816 in Switzerland, while they were staying with Lord Byron, and it was published in 1818 to immediate acclaim. She died in London in 1851.
Advertisement