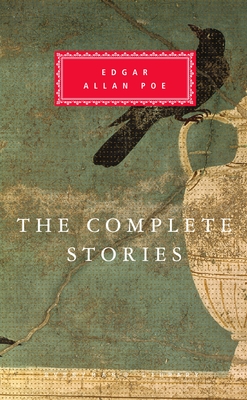 The Complete Stories (Hardcover)
Everyman's Library, 9780679417408, 992pp.
Publication Date: January 11, 1993
Description

Edgar Allan Poe's gift for the macabre-his genius in finding the strangeness lurking at the heart of things-was so extraordinary that he exerted a major influence on Baudelaire and French symbolism, on Freudian analysis, and also on the detective novel and the Hollywood movie. His psychologically profound stories of encounters with the marvelous, the uncanny, and the dreadful represent-in contrast to the optimism of writers like Emerson and Whitman-the other, darker side of the nineteenth-century American sensibility.
(Jacket Status: Jacketed)
About the Author
Edgar Allan Poe was born in 1809 in Boston, the son of traveling actors. He published his first book of poems Tamerlane and Other Poems in 1827, followed by Tales of the Grotesque and Arabesque (which included "The Fall of the House of Usher") in 1839, but he did not achieve appreciable recognition until the publication of "The Raven" in 1845. He died in 1849.
Advertisement