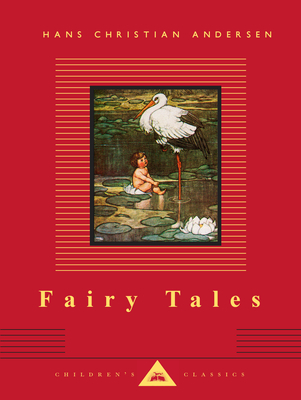 Fairy Tales (Hardcover)
Everyman's Library, 9780679417910, 432pp.
Publication Date: November 3, 1992
Description
"The Princess and the Pea, " "The Little Mermaid, " and other great Andersen fairy tales have enchanted children since the first ones appeared in Danish in the 1830s and '40s. Spink's translation into English is widely recognized as the finest, and the new Everyman's Library edition is further graced by the magical pictures made in 1899 by three of Britain's most celebrated illustrators.
About the Author
Hans Christian Andersen (1805-75) was born in Odense, Denmark, the son of a poor shoemaker, who nonetheless was a great reader, made a toy-theatre for his son and taught him to notice every natural wonder as they walked in the woods together on Sundays. His father died when he was eleven, and it wasn't until six years later that, with the help of a patron, he finally went to a state secondary school attended by much younger children. There he suffered at the hands of a cruel headmaster, but he acquired an education and was determined to be a writer. He published his first novel and his first fairy tales in 1835; thereafter he wrote over 150 more of these stories which have become classics in many languages. A lonely man who never married, he was also an anxious man; he loved travelling, but would carry a coil of rope with him in case of fire in his hotel. Although he originally addressed his fairy tales to children (and some would maintain he had a streak of childhood in his nature) he insisted they were "for all ages," and the gentleness and humor that are their characteristics are recognized by everyone.
Advertisement