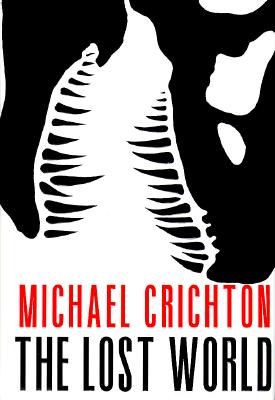 The Lost World
Hardcover

* Individual store prices may vary.
Other Editions of This Title:
Digital Audiobook (8/28/2006)
Digital Audiobook (7/3/2000)
Paperback (10/30/2012)
Paperback (6/1/1997)
Compact Disc (1/15/2008)
Mass Market Paperback (9/1/1996)
Description
"HARROWING THRILLS . . . FAST-PACED AND ENGAGING."
--People
It is now six years since the secret disaster at Jurassic Park, six years since the extraordinary dream of science and imagination came to a crashing end--the dinosaurs destroyed, the park dismantled, the island indefinitely closed to the public.
There are rumors that something has survived. . . .
"ACTION-PACKED."
--New York Daily News
"FAST AND GRIPPING."
--The Washington Post Book World
"A VERY SCARY READ."
--Entertainment Weekly
"AN EDGE-OF-THE-SEAT TALE."
--St. Petersburg Times
Knopf, 9780679419464, 416pp.
Publication Date: September 17, 1995
About the Author
Michael Crichton was born in Chicago and was graduated summa cum laude from Harvard University. At twenty-three, Crichton was a visiting lecturer in anthropology at Cambridge University, England. Upon his return to the States, Crichton began training as a doctor, and was graduated from Harvard Medical School in 1969. He paid his way through medical school by writing pseudonymous thrillers, one of which (A Case of Need, 1968) won an Edgar Award. By the time he graduated, Crichton had already written a bestseller (The Andromeda Strain, 1969) and sold it to Hollywood. He then pursued postgraduate studies at the Salk Institute in California before taking up writing full time.

Crichton has written ten novels -- The Andromeda Strain, 1969; The Terminal Man, 1972; The Great Train Robbery, 1975; Eaters of the Dead, 1976; Congo, 1980; Sphere, 1987; Jurassic Park, 1990; Rising Sun, 1992; Disclosure, 1994; and The Lost World, 1995 -- each of which displays an intimate knowledge of a different, specialist subject, among them primatology, neurobiology, biophysics, international economics, Nordic history and genetics. He has directed six movies, including Westworld, Coma, and The Great Train Robbery, and is the creator of the hit television series ER (which won eight emmys in 1995). He is a computer expert who wrote one of the first books about information technology (Electronic Life, 1983); he has run a software company; he has designed a computer game called Amazon; is a committed collector of modern art and the author of a learned study on Jasper Johns (Jasper Johns, 1977). His other works of nonfiction include Five Patients: The Hospital Explained, 1970, and Travels, 1988. Crichton's novels have been translated into twenty-four languages; eight of his novels have been made into films, including Jurassic Park, one of the most successful films in motion picture history.

Michael Crichton is married and lives in Los Angeles.
or
Not Currently Available for Direct Purchase