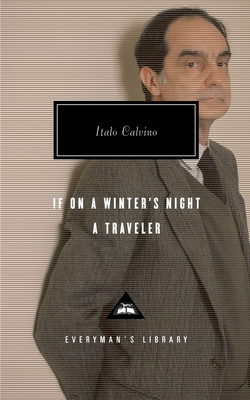 If on a Winter's Night a Traveler (Everyman's Library Contemporary Classics Series) (Hardcover)
Everyman's Library, 9780679420255, 304pp.
Publication Date: June 1, 1993
Other Editions of This Title:
Paperback (10/20/1982)
Paperback (2/1/1992)
* Individual store prices may vary.
Description
Introduction by Peter Washington; Translation by William Weaver
Italo Calvino's masterpiece combines a love story and a detective story into an exhilarating allegory of reading, in which the reader of the book becomes the book's central character.
Based on a witty analogy between the reader's desire to finish the story and the lover's desire to consummate his or her passion, IF ON A WINTER'S NIGHT A TRAVELER is the tale of two bemused readers whose attempts to reach the end of the same book—IF ON A WINTER'S NIGHT A TRAVELER, by Italo Calvino, of course—are constantly and comically frustrated. In between chasing missing chapters of the book, the hapless readers tangle with an international conspiracy, a rogue translator, an elusive novelist, a disintegrating publishing house, and several oppressive governments. The result is a literary labyrinth of storylines that interrupt one another—an Arabian Nights of the postmodern age.
About the Author
Italo Calvino's works include Numbers in the Dark, The Road to San Giovanni, Six Memos for the Next Millennium, The Baron in the Trees, If on a Winter's Night a Traveller, Invisible Cities, Marcovaldo, and Mr. Palomar. He died in 1985.
Praise For If on a Winter's Night a Traveler (Everyman's Library Contemporary Classics Series)…
"[Italo Calvino is] one of the world's best fabulists."
—John Gardner, NEW YORK TIMES BOOK REVIEW

"Calvino is a wizard."
—Mary McCarthy, NEW YORK REVIEW OF BOOKS

"[Calvino] manages to charm and entertain the reader in the teeth of a scheme designed to frustrate all reasonable readerly expectations."
—John Updike, THE NEW YORKER

"Calvino is that very rare phenomenon, a true original . . . If on a winter's night a traveler is breathtakingly complex and self-conscious (there are moments when it quite literally makes one gasp with astonishment) . . . [yet it] is one of the most accessible and enchanting novels written in the last fifty years."
—from the Introduction by Peter Washington