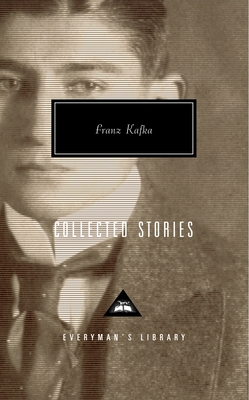 Collected Stories (Hardcover)
Everyman's Library, 9780679423034, 568pp.
Publication Date: October 26, 1993
Description
(Book Jacket Status: Jacketed)Franz Kafka's imagination so far outstripped the forms and conventions of the literary tradition he inherited that he was forced to turn that tradition inside out in order to tell his splendid, mysterious tales. Scrupulously naturalistic on the surface, uncanny in their depths, these stories represent the achieved art of a modern master who had the gift of making our problematic spiritual life palpable and real.This edition of his stories includes all his available shorter fiction in a collection edited, arranged, and introduced by Gabriel Josipovici in ways that bring out the writer's extraordinary range and intensity of vision.Translated by Willa and Edwin Muir.
About the Author
Franz Kafka was born in Prague in 1883 and died of tuberculosis in a sanatorium near Vienna in 1924. After earning a law degree in 1906, he worked for most of his adult life at the Worker's Accident Insurance Institute in Prague. Only a small portion of Kafka's writings were published during his lifetime. He left instructions for his friend and literary executor Max Brod to destroy all of his unpublished work after his death, instructions Brod famously ignored.
Praise For Collected Stories…
"Because he gives us food we need, Kafka himself will not be forgotten as long as there are books to read and human beings to read them. He lives for us in his fragmentary and living [stories] more than he ever lived for himself in the bosom of his family, the Kafkas, and his city, Prague." –from the Introduction by Gabriel Josipovici
Advertisement