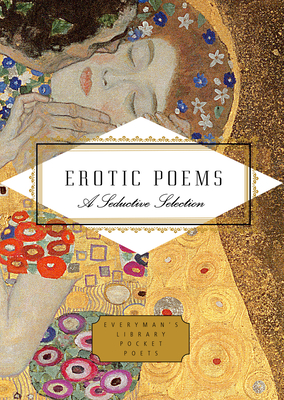 Erotic Poems (Hardcover)
Everyman's Library, 9780679433224, 288pp.
Publication Date: April 12, 1994
Description
These poems, selected from most of the cultures and histories of world literature, provide magnificent witness to the fact that love is as much an act of the imagination as it is of the body. From fourth-century Li Ch'ung's -Parody of a Lover- to John Betmeman's -Late-Flowering Lust,- they re-create, through the revelations of language, that experience of the erotic. Other poets include Theodore Roethke, Robert Graves, Octavio Paz, Joseph Brodsky, Sylvia Plath, Frederico Garcia Lorca, Percy Bysshe Shelley, and many others.
About the Author
Peter Washington is the editor of many of the Everyman's Library Pocket Poets, including Love Poems, and is the author of Madame Blavatsky's Baboon: A History of the Mystics, Mediums, and Misfits Who Brought Spiritualism to America.
Advertisement