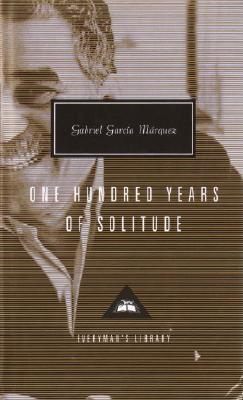 One Hundred Years of Solitude (Hardcover)
Everyman's Library, 9780679444657, 440pp.
Publication Date: October 17, 1995
Description
(Book Jacket Status: Jacketed)The brilliant, bestselling, landmark novel that tells the story of the Buendia family, and chronicles the irreconcilable conflict between the desire for solitude and the need for love--in rich, imaginative prose that has come to define an entire genre known as "magical realism.
About the Author
Garcia Marquez was born in Aracataca, Colombia, in 1928. He attended the University of Bogota and went on to become a reporter for the Colombian newspaper El Espectador. He later served as a foreign correspondent in Rome, Paris, Barcelona, Caracas, and New York. Winner of the Nobel Prize for Literature in 1982, he is the author of several novels and collections, including No One Writes to the Colonel and Other Stories, The Autumn of the Patriarch, Innocent Erendira and Other Stories, Chronicle of a Death Foretold, The General in His Labyrinth, Strange Pilgrims, and Love and Other Demons.
Praise For One Hundred Years of Solitude…
"You emerge from this marvelous novel as if from a dream, the mind on fire . . . With a single bound, Gabriel García Márquez leaps onto the stage with Günter Grass and Vladimir Nabokov, his appetite as enormous as his imagination, his fatalism greater than either. Dazzling."—THE NEW YORK TIMES"García Márquez forces upon us at every page the wonder and extravagance of life, while compassionately mocking its effusions; and when the book ends . . . we are left with that pleasant exhaustion which only very great novels provide . . . [García Márquez] makes us feel as if we had survived his century of articulate dreams only to awaken and discover that they must finally all come true."—THE NEW YORK REVIEW OF BOOKS"In a beautiful translation, surrealism and innocence blend to form a wholly individual style. Like rum calentano, the story goes down easily, leaving a rich, sweet burning flavor behind."—TIME"Rabassa's translation is a triumph of fluent, gravid momentum, all stylishness and commonsensical virtuosity . . . García Márquez feeds the mind's eye non-stop . . . Like the jungle itself, this novel comes back again and again, fecund, savage and irresistible."—CHICAGO TRIBUNE BOOK WORLD
Advertisement