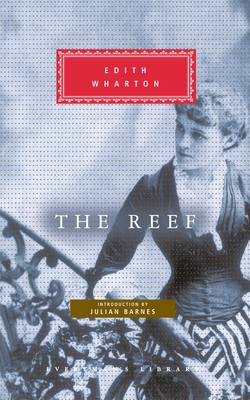 The Reef (Hardcover)
Everyman's Library, 9780679447245, 290pp.
Publication Date: July 15, 1996
Description
Edith Wharton was at the height of her enormous literary powers when she published The Reef in 1912, and everything about this novel suggests a mastery so complete that it can achieve nothing higher. The plot, which tells of the drastic effects of a casual sexual betrayal on the lives of four Americans in France, is expertly turned, suspenseful, continually compelling. An assured, unhurried dramatic instinct governs the great moments of confrontation and revelation. The central characters, two of whom are innocents and two of whom are burdened by experience and tinged with desperation, are perfectly delineated: their relationships to one another are constructed with a classical feeling for harmony, proportion, and balance. And the entire novel is imbued with a clear-eyed wisdom about both the possibilities and the limitations of human love. Wharton would go on to write splendid books after completing The Reef, but nowhere does she display a finer command of her art than she does here.
About the Author
Edith Wharton was born into a privileged New York family in 1862 and died in France in 1937. In addition to her works as a novelist, most famously The House of Mirth, The Age of Innocence, The Custom of the Country, and Ethan Frome, she also was a renowned interior designer, and was the first woman to win the Pulitzer Prize for Fiction.
Advertisement