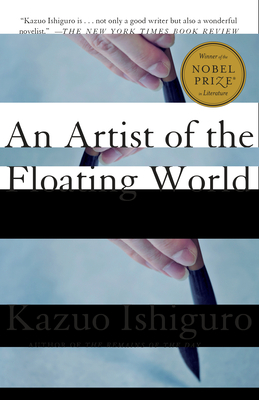 An Artist of the Floating World (Paperback)
Vintage, 9780679722663, 208pp.
Publication Date: September 19, 1989
Description
In the face of the misery in his homeland, the artist Masuji Ono was unwilling to devote his art solely to the celebration of physical beauty. Instead, he put his work in the service of the imperialist movement that led Japan into World War II.
Now, as the mature Ono struggles through the aftermath of that war, his memories of his youth and of the floating world the nocturnal world of pleasure, entertainment, and drink offer him both escape and redemption, even as they punish him for betraying his early promise. Indicted by society for its defeat and reviled for his past aesthetics, he relives the passage through his personal history that makes him both a hero and a coward but, above all, a human being.
About the Author
Kazuo Ishiguro was born in Nagasaki, Japan, in 1954 and moved to Britain at the age of five. He is the author of five novels, including The Remains of the Day, an international bestseller that won the Booker Prize and was adapted into an award-winning film. Ishiguro's work has been translated into twenty-eight languages. In 1995, he received an Order of the British Empire for service to literature, and in 1998 was named a Chevalier de l'Ordre des Arts et des Lettres by the French government. He lives in London with his wife and daughter.
Advertisement