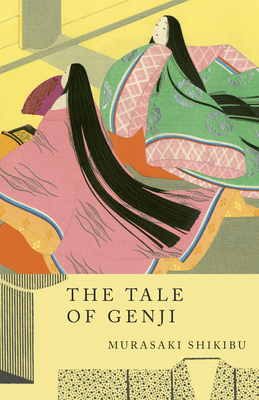 The Tale of Genji (Paperback)
Vintage, 9780679729532, 368pp.
Publication Date: June 16, 1990
Description
In the eleventh century Murasaki Shikibu, a lady in the Heian court of Japan, wrote the world's first novel. But The Tale of Genji is no mere artifact. It is, rather, a lively and astonishingly nuanced portrait of a refined society where every dalliance is an act of political consequence, a play of characters whose inner lives are as rich and changeable as those imagined by Proust. Chief of these is "the shining Genji," the son of the emperor and a man whose passionate impulses create great turmoil in his world and very nearly destroy him. This edition, recognized as the finest version in English, contains a dozen chapters from early in the book, carefully chosen by the translator, Edward G. Seidensticker, with an introduction explaining the selection. It is illustrated throughout with woodcuts from a seventeenth-century edition.
About the Author
Murasaki Shikibu, a lady in the Heian court of Japan, is best known as the author of The Tale of Genji-written in the eleventh century and universally recognized as the greatest masterpiece of Japanese prose narrative and possibly the earliest true novel in the history of the world.
Praise For The Tale of Genji…
"Not only the world's first real novel, but one of its greatest."

-- Donald Keene, Columbia University"A. triumph of authenticity and readability."

-- Washington Post Book World

"[Seidensticker's] translation has the ring of authority."

-- The New York Times Book Review
Advertisement